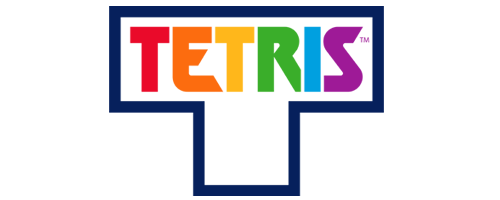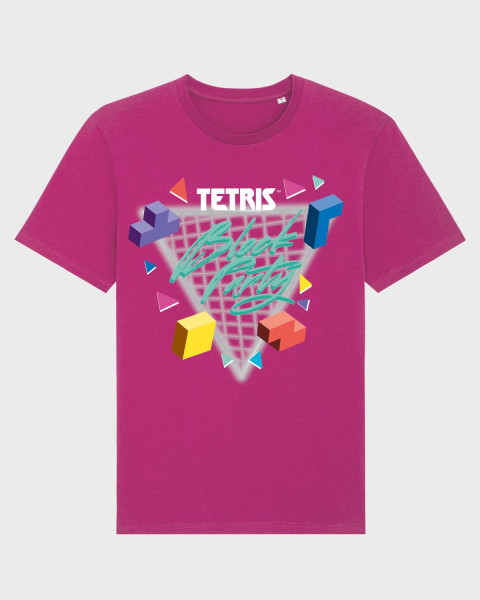 Tetris T-Shirt ''90s Block Party!'' Pink
High-quality premium t-shirt, sustainably produced by ItemLab® for the retro game classic Tetris™. The Tetris blocks in the 90s neon party look print shine colorful and edgy on the pink background.

Quality: This truly sustainable manufactured T-Shirt is above standard in quality and durability. The vast majority of commonly available licensed T-Shirts are tubular fabric, which is cheap to mass produce, but let´s face it, us humans are not tubular. Our T-Shirts are made with sideseam which provides higher wearing comfort and better stability even after multiple washes. Our T-Shirts are 180gsm which is about 20% heavier/stronger than the commonly available licensed T-Shirts.

Sustainability: Our T-Shirts are made from GOTS certified organic cotton. GOTS is the world´s leading standard for Organic cotton, guaranteeing not only organic fibers but also safe and Fair working conditions, responsible use of resources and textiles free of harmful chemicals. Our T-Shirts are FairWear certified and PETA approved vegan. Say no to greenwashing, say yes to apparel from ItemLab®. Your choice makes a difference!
Please sign in for more information